ARTISTES
---
MANAGEMENT, LABEL, ÉDITIONS
---
ILS SONT PASSÉS PAR LÀ…
DAVID ASSARAF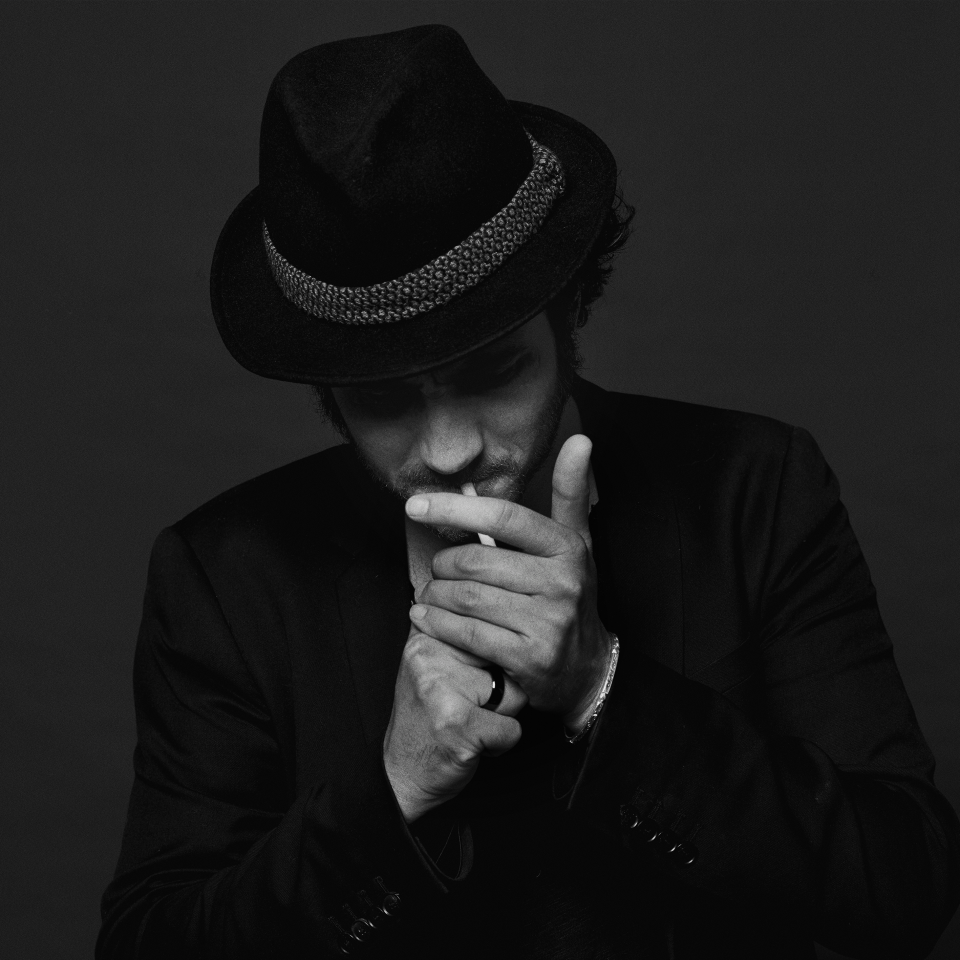 DAVID ASSARAF : David Assaraf est auteur-compositeur-interprète, mais également comédien et metteur en scène. Au théâtre il a notamment joué sous la direction de Didier Bezace dans « La Version de Browning » (5 nominations – 2 Molières). Au cinéma sous celle de Gabriel LeBomin dans « Les Fragments d'Antonin » (film nommé aux Césars). À la télévision pour Lucas Belvaux ou encore Jean-Daniel Verhaeghe. Il a également mis en scène « L'Échange » de Paul Claudel au théâtre du Soleil. Côté musique, il a, entre autres, écrit, composé ou collaboré avec Sylvie Vartan, Arthur H, Keren Ann, Carmen Maria Vega, Matthieu Chedid…
David Assaraf is a singer-songwriter, but also a comedian and stage director. At the theater, he notably acted under the direction of Didier Bezace in « The Browning Version » (5 nominations – 2 Molières). At the cinema under Gabriel LeBomin in « The Fragments of Antonin » (Cesars-nominated film). On television for Lucas Belvaux or Jean-Daniel Verhaeghe. He also directed « The Exchange » by Paul Claudel at the Théâtre du Soleil. As for music, he wrote, composed or collaborated with Sylvie Vartan, Arthur H, Keren Ann, Carmen Maria Vega, Matthieu Chedid …
Management : Matthieu Remond / Rising Bird Music
Label : Abbesses Music Publishing
Distribution : L'Autre Distribution
Edition : Abbesses Music Publishing
Site officiel : davidassaraf.com
FLYNT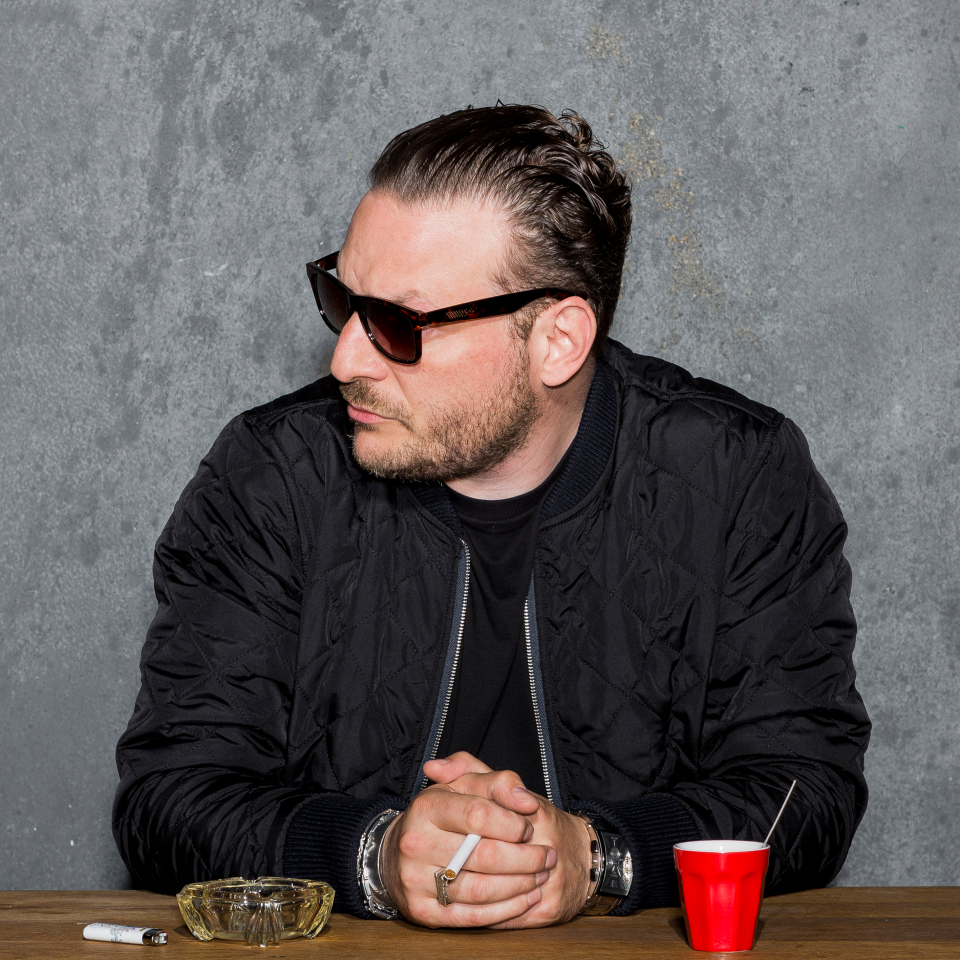 FLYNT : Considéré comme l'un des meilleurs lyricistes francophones, Flynt est un pilier du rap français indépendant. Son premier album J'éclaire ma ville (2007) est un coup de maître devenu un classique incontournable. « 1 pour la plume ex-aequo avec le gros son » est sa marque de fabrique, il le confirmera avec son deuxième album Itinéraire Bis (2012). Chaque album de Flynt est un événement. 2018 marque son retour sur le devant de la scène avec son album Ça va bien s'passer.
Considered one of the best francophone lyricists, Flynt is a pillar of independent French rap. His first album J'éclaire ma ville (2007) is a stroke of genius which made it a classic. « 1 pour la plume ex-aequo avec le gros son » is his trademark, he will confirm it with his second album Itinéraire Bis (2012). Every Flynt album is an event. 2018 marks his return with his album Ça va bien s'passer.

Label : Offsiderz
Distribution : Believe
Edition : Jeune à Jamais / Rising Bird Music
Site officiel : offsiderz.fr
MARIAMA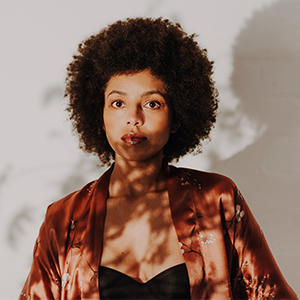 MARIAMA : Cette jeune chanteuse et auteure ressemble à notre planète, ce monde ouvert où les identités sont en train de changer, et où les mélanges sont multiples et entremêlés. Sa voix est marquée par l'élan des voix d'Afrique de l'Est, dans laquelle on retrouve également des échos de divas du Jazz ou encore la profondeur du reggae et de la soul old school. Libre, inspirée et sensible.
This young singer songwriter resembles our new planet, this open world where identities are changing in which affiliations are multiple, entangled, intertwined. Her voice has the stamp and the momentum of West African voices, the mellowness and the clarity of those voices for which the Lied was invented in Germany. We hear, too, the echo of jazz divas or black folk singers, the cheek of the hit singers of London or New York, the spiritual depth of reggae or old school soul. Free, inspired, sensitive.
Management : Rootdown
Production : Rising Bird Music
Edition : Alter K / Rising Bird Music
VIDEOCLUB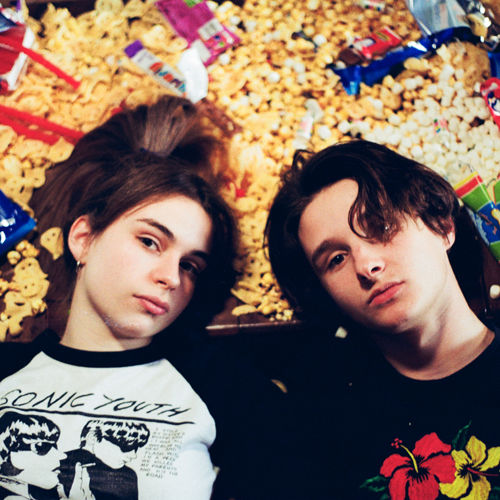 VIDEOCLUB : « On n'est pas sérieux, quand on a dix-sept ans » disait Rimbaud dans la fougue de ses jeunes années comme pour faire écho à la success story spontanée et explosive d'Adèle Castillon et Matthieu Reynaud, les quatre mains du groupe d'origine nantaise Videoclub.
« No one is serious when they are seventeen » said Rimbaud in the fiery of his young years. It is as if he meant to echo the spontaneous and explosive success story of Adèle Castillon and Matthieu Reynaud, both part of Nantes band Videoclub.

Management : Matthieu Remond / Rising Bird Music
Label : Petit Lion Productions
Distribution : Sony Music France
Edition : Warner Chappell France
Tour : Junzy Arts